We are happy to provide you with a wide variety of mobile services in the familiar environment of your pet's home. Our mobile option allows for a more relaxed relationship between veterinarian and patient. These are the mobile services we offer for your furry companions.
Types of Pets Seen
At Anderson Mobile Veterinary Care, we can care for many types of pets:
Dogs
Cats
Rabbits
Guinea Pigs
Rats
Hamsters
We're pleased to offer the following services at Anderson Mobile Veterinary Care:
Check-ups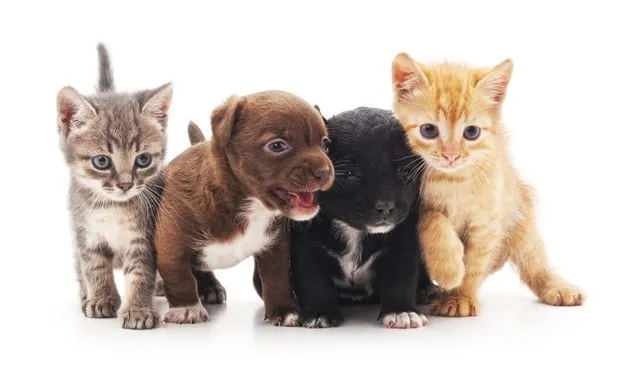 A standard checkup includes taking your pet's temperature and checking his or her ears, eyes, heartbeat, teeth, organs and body temperature. We'll discuss any concerns you have, and suggest ways to improve your pet's health through diet, exercise and lifestyle interventions.
By scheduling annual wellness exams, together we can prevent many conditions. If disease does occur, early detection is your pet's best chance for a full recovery.
Vaccinations
Keeping your cat or dog on a regular vaccination schedule protects their health, and that of other dogs, cats and humans in your neighborhood. We can deliver all the standard vaccinations in your home.
Diagnostic Tests
We do blood tests to develop a baseline, to diagnose problems and to monitor the wellbeing of senior pets. We partner with a veterinary lab, which will analyze the samples we take. If necessary, we can also do on-site x-rays and ultrasounds.
Deworming
Many pets – especially those who spend time outside – develop a worm problem periodically. We use oral medication to deworm your cat or dog.
Medical Care at Home
If your cat or dog is sick with a known disease or condition, they might prefer not to travel to the veterinarian's office. We are happy to come over and treat them where they're most at ease – at home.
End of Life Care
If your pet is very old or ill with a terminal disease, you want them to be as comfortable and pain-free as possible. That's why we come to your home to deliver palliative care, help you assess quality of life and, if the time has come to say goodbye, humanely euthanize your pet.
Emergency & Urgent Care
We have a veterinarian and personnel on duty six days a week who are trained and equipped to handle any urgent care your pet has. Usually an emergency team consists of at least one veterinarian and several technicians working together to save a pet's life. Emergencies can be things such as accidental ingestion of rat poison, hit by car, and chocolate ingestion. If you ever feel that your pet needs emergency treatment do not hesitate to call immediately.
We are also available for urgent care when the condition is not life-threatening. If you feel your pet needs to be seen before you are able to get an appointment, we will work to get you in between scheduled appointments. When you call, we will be able to give you an estimate on how long you may have to wait before the doctor can get to you.
Referral Service
If, in the course of our exam, we detect a problem that can't be treated by our mobile service, we can recommend specialists in the area. If necessary, we can help arrange transportation for our pet.
If you think mobile veterinary services are the best option for your dog or cat, call us today at 800-462-8749 to schedule an appointment.